The New Moto X is Bigger and Aggressively Priced: Readers React
The debut of the new Motorola Moto X, with its wide array of upgrades and relatively friendly price, sparked plenty of discussion among Brighthand readers. Overall reaction was quite positive. Reader Mitlov compared it to firsthand experience with the original Moto X.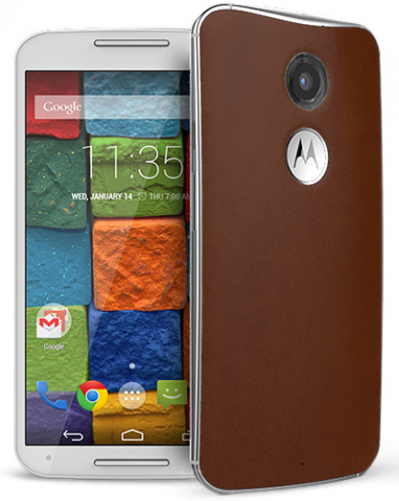 The processor, screen size and resolution, and case materials are all big upgrades over the 2013 Moto X my wife has. And that price is fantastic — it's no longer trying to compete at same price as the two eight-hundred-pound gorillas in the room (Samsung and Apple). My only reservation is camera quality.
There was also some skepticism about the size of the new version, citing the original Moto X as one of the few decent "small" smartphones left on the market. User weegie had somewhat mixed feelings:
It's A LOT bigger than … the compact dimensions of the original Moto X, and it's more single hand friendly screen size was something constantly mentioned in reviews and by users as desirable. I'm not convinced the lower than flagship specs hurt anything as far as the average user went, especially if they tried it and saw it didn't make a scrap of difference to how smoothly it runs.
Then again, others applauded the availability of a more reasonably priced option with a large screen. LandSurveyor regarded it as a potential purchase, even though he didn't find all its features compelling.
For my next phone, I'm hoping to go to something bigger if only for the sake of my aging eyes. And it's good to see that a "good enough" phone is available for a reasonable price. As for Moto Voice, Siri, Cortana, and the like…while I think they are useful, I would only feel comfortable issuing voice commands in complete privacy. Can't see speaking all of my personal business out loud for anyone nearby to hear.
As always, these are just a few of the many discussions going on in our forums. Got a tech problem you need help with? Want to share an opinion on the latest news? Or just have something you're curious about and want an answer to? Sign up for our forums and join the conversation today.