Amazon Apps Coming to BlackBerry
BlackBerry's app offerings are about to triple. The former smartphone powerhouse has announced a deal that will bring the Amazon App Store to its mobile devices.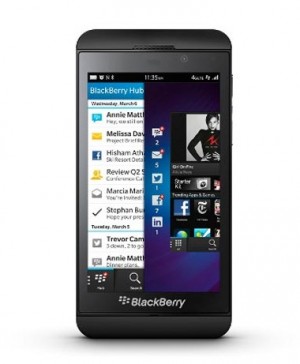 The deal should make BlackBerry's devices more appealing to customers, as they can now download Netflix and Candy Crush for the first time, while still allowing the manufacturer to focus on what it does best — design for the enterprise. The move will also expand BlackBerry's offerings of games, video and music, in addition to other popular mobile apps.
BlackBerry's own app store offers about 130,000 apps, but is missing some of the most popular (like Netflix and Candy Crush), making it less appealing to many consumers. Bringing Amazon's App Store to BlackBerry makes about 240,000 additional apps available to BlackBerry users.
Amazon's App Store will be preloaded onto all BlackBerry devices in the fall, when the latest BlackBerry 10 software becomes available.
Even with the additional apps, Amazon's store will offer loyal BlackBerry users, the platform still falls way short of the million plus apps offered by both Apple and Google.