iOS 8.1 Coming Monday, Brings Back Camera Roll
It's official. Apple iOS 8.1, the first major update to the company's latest version of its mobile operating system, goes live on Monday, October 20.
Included in iOS 8.1 is the return of the Camera Roll, which allows users to quickly view recently snapped photos. This latest version of iOS also includes a beta version of the iCloud Photo Library, so users can store all images from their mobile devices directly in iCloud instead of using internal memory.
iOS 8.1 will also pair with the latest OS X software, Yosemite, which will be released to the public today. Back at WWDC, Apple announced new Continuity features that will make it easy to users to switch between their iPhones, iPads, Apple TVs, and MacBook computers.
For example, with "Handoff," users can begin writing emails on their MacBook Air and then pick up right where they left off on their iPhone. Users will now also be able to answer and make voice calls on a Mac or iPad, as long as both the iPhone and other Apple device are on the same Wi-Fi network. Finally, users can now use their iPhone as a hotspot when their iPad or Mac is out of Wi-Fi range.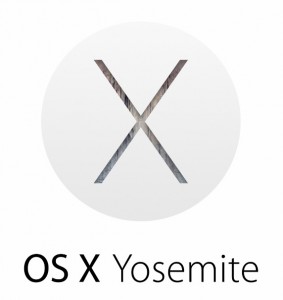 The other major feature coming with iOS 8.1 is Apple Pay, which will be compatible with the iPhone 6 and iPhone 6 Plus, and will go live with retailers on October 20. Apple initially announced Apple Pay back in September at the launch event for the iPhone 6 and 6 Plus, but the software wasn't ready to roll out to the public.
Apple Pay is a contactless payment system that's integrated with Passbook, which allows users to store credit card information in what Apple refers to as the "Secure Element" directly on their iPhone. These cards can then be used to make payments using Near Field Communication and TouchID to authenticate purchases. Third-party developers will also be able to integrate Apple Pay into their apps.