HTC One remix Review: Performance
August 19, 2014
by
Jamison Cush
Reads (3,302)
Performance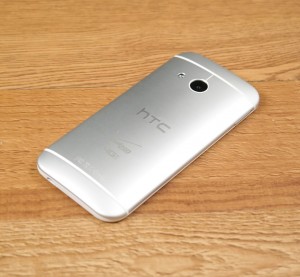 The HTC One remix has a Qualcomm Snapdragon 400 1.2 GHz quad-core CPU and 1.5 GB of RAM. The processor would have been flagship level in 2013, and today's high-end smartphones have between 2 and 3 GB of RAM.
In daily use, the HTC One remix performed admirably. It shut down and started up in a matter of seconds, and swiftly moved around Android, in and out of apps, with little trouble. It also had no trouble with even intensive productivity apps and games.
Nor should it. This isn't a budget model designed for casual use. That said, users, particularly those locked into 2 year agreements, should understand that the HTC One remix will likely run into problem a year or 16 months from release, as more intensive apps come out along with Android updates. This is a problem even with flagship smartphones (my Samsung Galaxy S4 is already quite buggy 16 months after purchasing it at launch), and it's even more pronounced with mid-tier models.
On that note, the HTC One remix ships with Android 4.4.2 KitKat, and is almost certainly marked for an Android L upgrade whenever that launches. After that, it's a crapshoot.
The HTC One remix ships with 16 GB of internal storage, which can be expanded by 128 GB via microSD. Of which, 10 GB is available out of the box for apps and other content. That's a bit too low.
The HTC One remix ships with a 2100 mAh battery, which seems small compared with other recent handsets (the LG G3 has a 3000 mAh battery) until you consider the smaller display and fewer pixels. It's not user replaceable, which is both disappointing and too common, but it provides enough juice to get one through the day with moderate to heavy use.
Software
While the HTC One remix runs Android 4.4.2, it's cloaked in HTC's own Sense UI. HTC's Sense UI doesn't add or change much to Android at a functional level, but it does apply a light aesthetic variation that could potentially be off-putting for those not used to it. There is also bloatware in the form of HTC's music service and a handful of other apps users are free to ignore. Verizon adds to the annoyance with its own crapware.
HTC BlinkFeed is featured prominently on the device. As with the HTC One (M8), it's available via a homescreen swipe to the left, and it aggregates news and social updates from Twitter, Facebook, and the like. It's basically Flipboard, and it proves useful enough provided users keep the social media feeds to a minimum.
The Google Now Launcher is available in the Google Play Store for those that want a more stock Android experience. It will just about wipe the homescreens clean of clutter, including BlinkFeed, swapping redundant HTC and Verizon apps for Google's own.
Camera
Smartphone camera tech has advanced by leaps and bounds in recent years, so those upgrading from an older handset will no doubt be impressed with the HTC One remix's 13.1-megapixel shooter. However, compared against the other flagships, and even some of the older Lumia models, this smartphone's pics fall a bit short.
Camera performances is fine – it's quick to focus and adjust to varying light conditions – but the colors lack pop and are on the drab side of things. The camera modes are also unimpressive. Users can manually adjust ISO, white balance, and exposure value, or set all three to auto. But, it's too awkward to adjust them on the fly, and all adjustments have to be eyed through the on-screen results anyway (my kingdom for a smartphone with a histogram or light meter!). There are also various filters to stylize the photo, but nothing special that users can't get via Instagram or any other Android photo app.
The 5-megapixel front shooter, referred to as "selfie" in the menu, has many of the same options sans ISO, along with beautifying and altering facial effects to eliminate red eye, smooth skin, and the like. We'd be shocked if anyone ever used any of them.
Sample Photos