HTC One remix Review: Conclusion
August 19, 2014
by
Jamison Cush
Reads (3,302)
Conclusion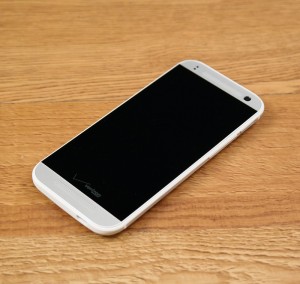 The HTC One remix is a midrange device with slightly above midrange performance, overall. The display is most certainly its strongest feature, and kudos to HTC for mitigating issues from overhead glare, and the speakers are also fairly strong, compared against other smartphones. It's tough to complain about its overall performance at this point, but I fear it will show its age before some of the higher-end sets.
It's solidly built, but despite the fact that it's based off the HTC One Mini 2, it's not a very mini smartphone. The wasted space on the bottom bezel makes it longer than seems necessary, so potential buyers looking for a small smartphone should check it out in person before buying to see if it's small enough. The camera is also lackluster compared against other smartphones, though other smartphones set a really high bar in this category.
All in all, there are worse smartphones out there for the price, and maybe few flagships from last year that are equal to it or better. The best advice would be to try each of them in hand and go with what feels best.