Samsung Galaxy S5 Sport Review: Running in Place
September 24, 2014
by
Jeff Dunn
Reads (4,444)
Conclusion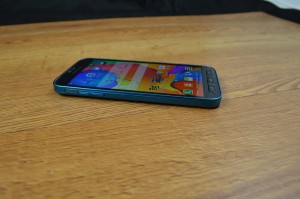 To be clear, the Galaxy S5 Sport is not a bad phone. It's built on the foundations of a device that, while disappointing in hindsight, does too much right to be considered mediocre. Its 1080p OLED display is arguably the best in existence, with gorgeously full colors only tempered by the occasional issue in direct sunlight. Its Snapdragon 801 chipset and 2 GB of RAM allow for excellent performance, and having a microSD slot to expand upon its 16 GB of storage is nice as well. The 16-megapixel main camera is still capable of producing fantastic photos, its call quality is still fine, and its 2,800 mAh battery can still get you through a whole day with ease. In a vacuum, this phone wouldn't disappoint many.
That's not where it exists, though, and the S5 Sport just doesn't bring many new things that enhance the existing Galaxy S5's formula. As a fitness variant, its body isn't nearly as protective as that of the S5 Active, and its key workout app is better at advertising than it is at helping you stay in shape.
As a carrier exclusive, it's saddled with a network that isn't totally reliable in certain parts of the country. As a value, it costs just as much as its predecessor, which is better looking, and comes with the same waterproof design and nifty S Health app. Unless you're already committed to a Framily plan and really want those free Spotify and MapMyFitness subscriptions, the Galaxy S5 Sport is an inferior take on a phone that already has its share of issues.